On Sunday, I held the first Cooking Up The Cure (CUTC) informational session : Fighting Disease with Food. A good friend of mine who is a Nutritionist joined me.
Since she is closed on Sunday, my sweet acupuncturist kindly offered her lovely offices space to me.
Snuggled amid a forest of trees, and furnished with gorgeous Asian pieces, her office has a wood porch that runs the length of the back of the building bordering the creek. It was the perfect setting for a relaxed and health related talk.
She scatters  sunflower seeds along the porch railing for the squirrels every day, as does my Chiropractor in the office adjacent to hers.  One squirrel saw the lights on, and stood begging against the sliding glass door as I began my talk, then resorted to jumping on the screen and hanging upside down to get our attention.  It was hilarious, and the squirrel stole the show.
Having this first talk at Susan's office was especially symbolic, since it was in her office 2 years and a month ago, that I discovered the tiny lump in my breast. It was as if I had come full circle to close one chapter of my life, and begin a new one.  I also had the final needed cosmetic surgery 18 days ago, another ending to the 2 year process of healing.
I developed a PowerPoint presentation that included recent studies funded by the NIH (National Institutes of Health) which found that certain foods, spices or vitamins are proving to be just as effective (and in one case MORE effective ) as Chemotherapy in the treatment of Cancer, and others that have linked Autism and Depression to low Antioxidant levels.
I talked Antioxidants, Carotenoids, the Fantastic Foods and Spices and Super Supplements that are being recommended as part of a Complimentary treatment approach to many serious illnesses, and why it's critical to maintain high Antioxidant levels either by eating the MINIMUM 7 – 10 servings of low-sugar fruits and a wide spectrum of colorful vegetables EVERY day, OR by taking a high quality pure Antioxidant Supplement (click here to learn about Lifepak Nano)* to ensure our body is able to fight back if attacked by disease.
Attendees got their palms scanned by our Biophotonic Scanner, and were either surprised or pleased with their reading. A number of attendants will be taking our Tëgreen* supplement which has the equivalent catechins (the major component of green tea extract, have highly beneficial physiologic effects.) as 7 cups of green tea.
• Tegreen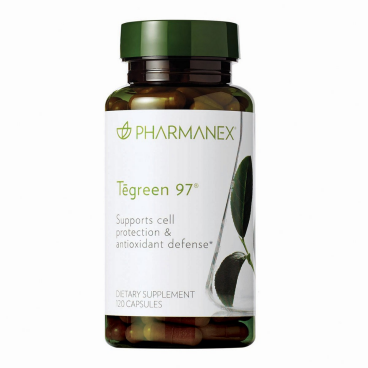 97(R) enhanced insulin sensitivity
• Improved glucose-lipid metabolism
• Increased fat burning and decreased body fat percentage
• Lowered body weight associated with inhibited angiogenesis.
I baked some Black Bean Dark Chocolate Bars and made a Quinoa Salad which I cooked with Green Tea, as samples of the Anti-Disease Diet. Both were a hit.
Each participant received CUTC Info packets that included the list of Fantastic Foods; a laminated list of Foods and their Antioxidant values; a reusable grocery list to take along when shopping for high antioxidant, vitamin packed foods; excerpts from the book  Beating Cancer with Food; several Anti-Cancer recipes, and more.
It was so successful that I am having another one in Berkeley in a couple of weeks, open to a slightly larger audience.  I want to keep it small enough to engage with attendees and have a meaningful discussion.
We will follow-up with the first group in two months to re-test their antioxidant score and make sure modifications to their diets or new supplements they are adding, are working.
I feel so privileged to have had the opportunity to share what I know with this lovely group of people.  It was a happy Sunday for me.
* For more information on these supplements send me an email.  If you are interested in trying them I can offer you a 20% discount from the online published price.
Cheers! ♥